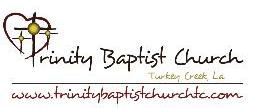 Bro. Anthony Sharp, Youth Leader
Cell: 337-789-1456

Mrs. April Sharp
Cell: 337-789-1458

~~~~~~~~~~~~~~~~~~~~~~~~~~~~~~~~~~~

*January 1st "2019"
Have A Blessed New Year !
A Special Thank You to All
in the Youth Group!!
December was a very busy month for you in preparing/rehearsing for all of the Christmas programs we participated in.

THANK YOU for your willingness to participate, all of your efforts, and working so hard to bring Honor to Our Lord during this time of Glorifying Him. We want to acknowledge how much we appreciate each one of you!

As we enter the New Year 2019, let us make plans to renew our Spiritual relationship and let others see how Our Lord shines in our lives.



Love in Christ,
Mr. Anthony, Mrs. April, Mrs. Jodie
~~~~~~~~~~~~~~~~~~~~~~~~~~~~~~~~~~~

*July 1st - 5th
Camp Generate 2019


Lookout Mountain, Georgia: July 1-5, 2019

You won't want to miss this week of
Activities, Fun, & Excitement all while
Growing in Your Personal Relationship with Jesus!
*We've already starting Praying for You
&
Know
Our Lord
is
going
to Do Great & Mighty things
in your life during this time!!*
~~~~~~~~~~~~~~~~~~~~~~~~~~~~~~~~~~~